"The Newman Foundation has given so much support to the music program at my local Newman Center. Participating in liturgy through music ministry helped invigorate my faith."
"I am so thankful to Newman Foundation for the many service and educational opportunities they provided.  My college experience would not have been the same without it, and because of their devotion I still continue to serve at my college parish and have decided to raise my family here."
"I have been a part of my Newman Center community for 22 years and still consider myself as such even after moving away for grad school. That community provided me with a second family.  Through the generous help of Newman Foundation, Inc. I have grown in my faith through music, which amplified my spiritual experience and allowed me to give back to my community."
"Newman Foundation has always been a staple of my community.  The organization always represented a humble, active group of people who worked to bridge the space between the college community and greater Lexington."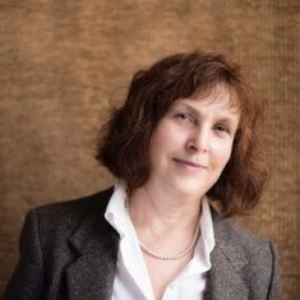 Dr. Abigail Firey
Pro tem Cottrill-Rolfes Chair of Catholic Studies
Director of World Religions Minor
Department of History
College of Arts & Sciences
University of Kentucky
The University of Kentucky has a Chair of Catholic Studies!
It's the first of its kind in Kentucky and this position was brought to you by a two million dollar matched grant and Newman Foundation, Inc.
The current pro tem Cotrill-Rolfes Chair of Catholic Studies is Dr. Abigail Firey. Don't miss out on the amazing opportunities and events provided to UK students!